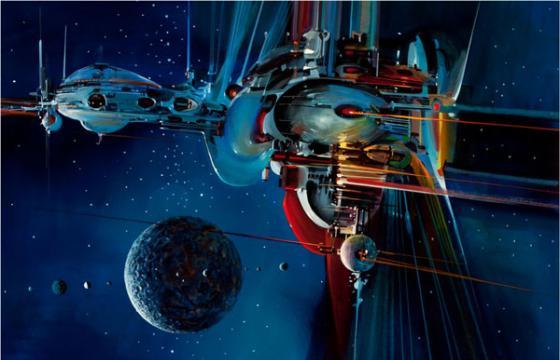 Illustration // Wednesday, June 06, 2012
John Berkey (August 13, 1932 – April 29, 2008) was an artist known for his epic space and science fiction-themed illustration works. Some of Berkey's best-known work includes much of the original poster art for the Star Wars trilogy, the poster for the 70s re-make of King Kong and also the "Old Elvis Stamp". He worked as a freelance artist from the 1960s, after an eight-year stint at a St. Paul, Minnesota advertising agency. He resided in Shorewood, Minnesota.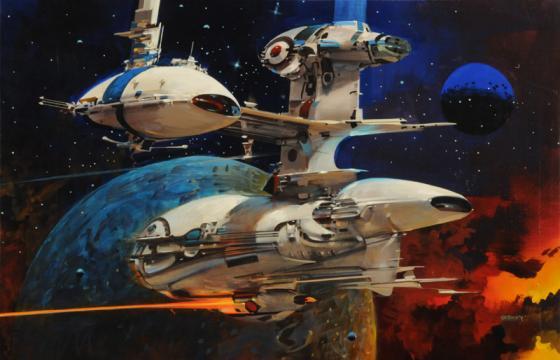 Juxtapoz // Thursday, March 01, 2012
We don't do enough straight out science fiction on this site, and when we came across the work of classic science fiction artist, John Berkey, late last night, we had to feature him today. His work with NASA in the 1960s and '70s helped create some of the most famous visuals of science fiction and outer space.