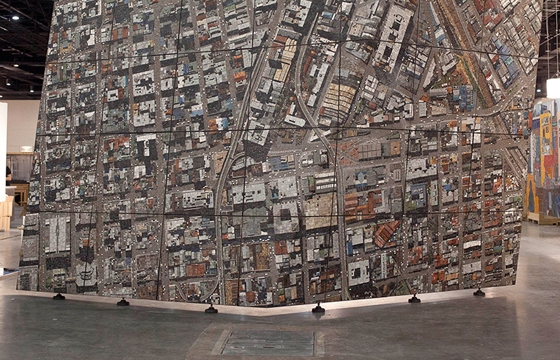 Juxtapoz // Friday, October 04, 2013
From a distance this enormous sculpture appears to be an aerial photograph blown up and mounted. However, as you look closer you will find that it is a huge mosaic made from natural stone, red brick, ceramic elements and glass! The 56-panel sculpture weights almost three tons and was created by artist Gerhard Marx and Spier Architectural Arts for the 2013 FNB Joburg Art Fair.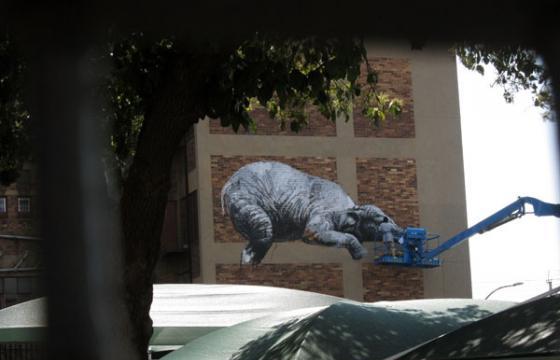 Street Art // Tuesday, September 25, 2012
After a sleepless 15 hour flight, we anxiously arrived in Johannesburg, South Africa for the I ART JOBURG project presented by adidas Originals and curated by /ANDPEOPLE. This month long project has brought five international and local artists to create large-scale public murals in the bustling streets surrounding the Maboneng Precinct in Johannesburg's central art district.