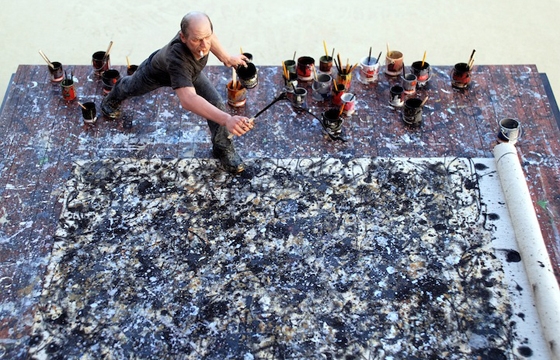 Juxtapoz // Monday, September 28, 2015
We are really enjoying New York-based painter and sculptor Joe Fig's miniature dioramas of famous artists in their studios. He has painstakingly sculpted the studios of everyone from Jackson Pollock to Ryan Mcginness!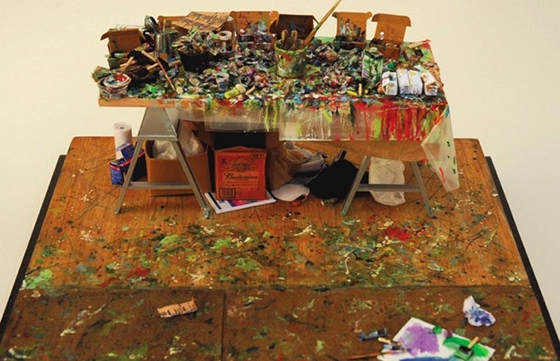 Illustration // Wednesday, April 10, 2013
We love to feature Joe Fig because his work is so wonderfully playful and difficult to look away from. After doing a series of miniature sculptures of artists in their studios, Fig goes on to make this series of artist's tables, a strange and whimsical approach toward realistic rendering. Fig's miniature tables look frighteningly accurate, yet they are miniscule, lending a sense of kitsch to these homages to great artists. The workspaces belong to big names like Jackson Pollock and Chuck Close. We love being able to look inside these art world giants' lives through the handiwork of a skilled miniature craftsman.