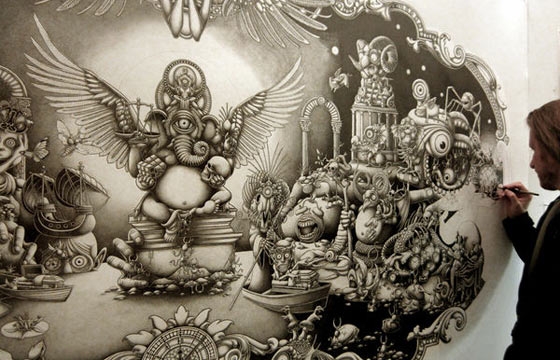 Illustration // Monday, May 04, 2015
Joe Fenton is a London-based artist and illustrator. Skulls, monkeys, eyeballs and figures from Eastern spirituality abound in his spooky large-scale drawings, all meticulously rendered in black and white with graphite, ink, acrylic and gouache.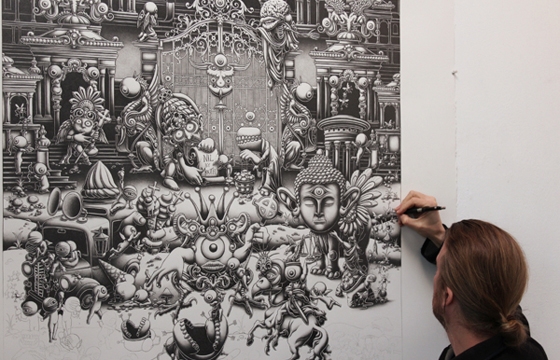 Juxtapoz // Monday, April 01, 2013
This morning we get lost in London-based artist Joe Fenton's intricately detailed graphite drawings. His imaginative and skilled work is part of a series titled The Landing. Fenton's past work is often surreal and just as meticulously drawn.