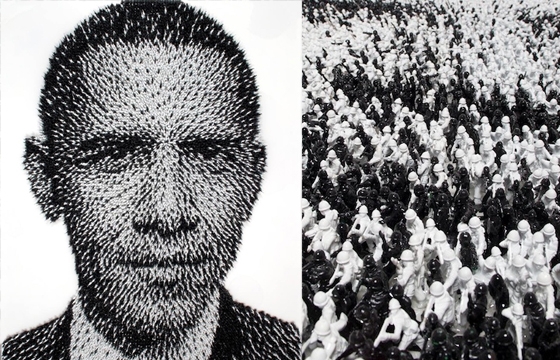 Juxtapoz // Wednesday, October 23, 2013
London-based artist Joe Black's portrait of Barack Obama uses thousands of black and white toy soldiers. His other portraits use everything from small toys and chess pieces to nuts and bolts depending on the subject and the message he is trying to portray. The toy soldiers in the Obama piece, titled Shoot to Kill, "could indicate the ethos of good and evil, or right and wrong that is embedded in America's dealings with Eastern nations."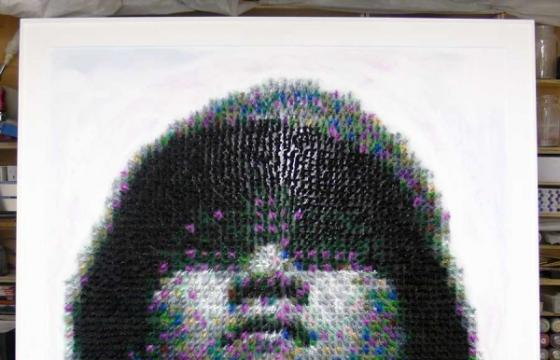 Juxtapoz // Sunday, January 01, 2012
Made In China is a time-intensive piece created by Joe Black that compiles over 5,500 toy soliders of multiple colors into one coherent portrait. The piece depicts a portrait of Chinese soldier taken by Robert Capa that was a cover of LIFE magazine in 1938.