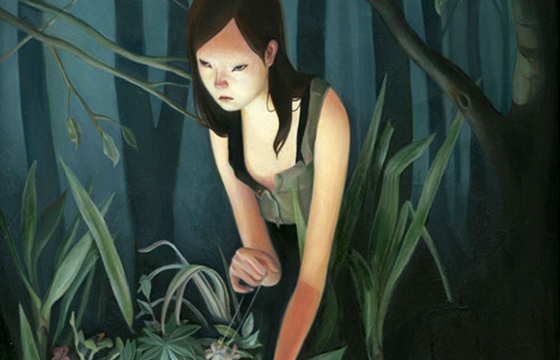 Illustration // Tuesday, January 28, 2014
Joanne Nam's paintings are only a fraction of the lush, labyrinthian stories that inspired their creation. Stark, finely wrought visions of nightwalks and blurry memories populate the landscape of Nam's world, leaving a ghostly but familiar chill with the viewer. In this interview, Joanne Nam delves into her upbringing in the forests of Korea, relating the strange impressions her life has left on her that continue to inspire her work. "I am not going to paint an old man dragging a dead dog," she says--a recurring memory of hers--"However, I would definitely paint a girl feeling the strangely beautiful disturbance." Nam lives and works in Los Angeles.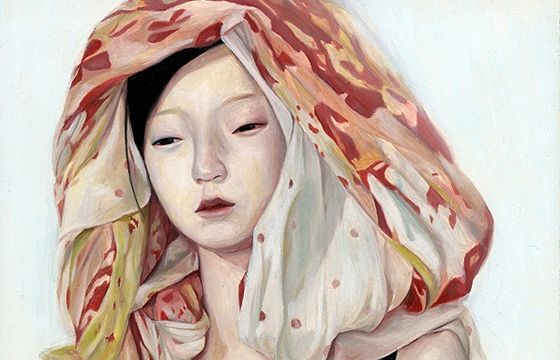 Illustration // Tuesday, June 25, 2013
Joanne Nam's paintings are delicately rendered visions of snow and night, softly glowing lights cast on lovely faces. These mysterious, enchanting landscapes are endlessly pleasing to look at, with a sophisticated aesthetic and and endlessly riveting imagination. We hope to see more from her soon.