 Graffiti // Thursday, January 24, 2013
The New York Art Department's newest installment features Jim Joe, well maybe it's him. Gavin McInnes seems rather confused by who he is exactly sitting down and speaking with here.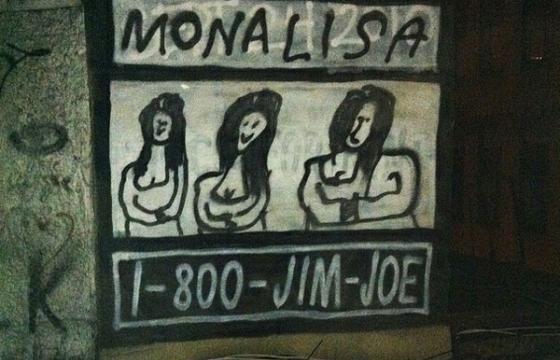 Graffiti // Friday, June 01, 2012
Yes 1 2 is a new exhibition by New York street scrawler, Jim Joe, opening tonight June 1, 2012 at the Hole Gallery in NYC.  Curated by the New York Art Department, the show will feature seventeen new works ranging from painting to drawing to sculpture.  Show only runs for three days so get over there this weekend.