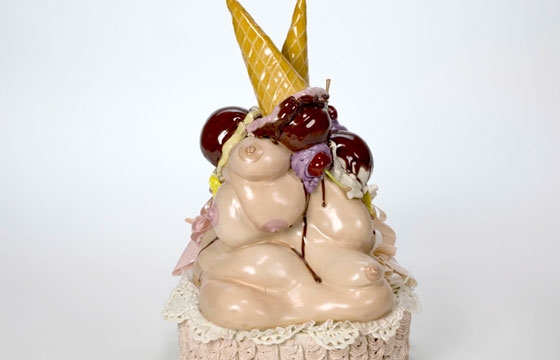 Erotica // Monday, March 03, 2014
Jessica Stoller graduated with her Masters of Fine Arts from Cranbrook Art Academy. There, she studied ceramics and her current works are hand built from porcelain using an 18th century technique called lace draping. Jessica...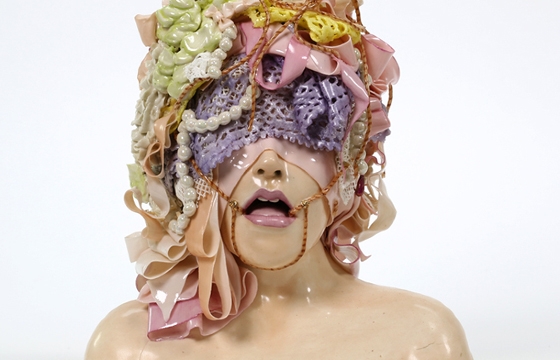 Juxtapoz // Thursday, January 09, 2014
Who says ceramic and porcelain art needs to be tame? Using porcelain as her primary medium, Jessica Stoller will open a body of work, Spoil, at P.P.O.W. in NYC tonight, January 9, 2014. The press release states, "The sculptures in Spoil spill out of decorative materiality into the Rococo maximalist mentality of pageantry, pomp and artifice that are often overlooked as frivolous ploys."