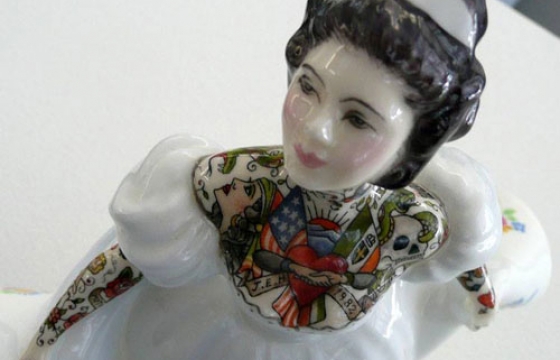 Juxtapoz // Thursday, May 29, 2014
The exhibition entitled "FLASH" in reference to flash tattoo, is a reflection on the tattoo as body modification imparting human skin (front and back) , from the writings of the philosopher Michel Serres speaking of the skin as a tapestry "tied" on both front and back. In his new series of porcelain figurines transformed entitled " The Painted Ladies "skin girls is entirely covered in traditional tattoos. Through another series of ceramics, more raw this time, Jessica worked imaging tattoo resuming its most symbolic motifs in 3 dimensions (heart, skull, rose, etc.)...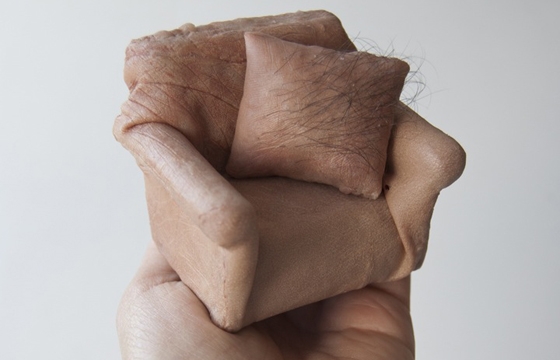 Juxtapoz // Monday, April 08, 2013
Edinburgh-based artist Jessica Harrison's collection of sculptures titled Handheld seem to be made out of real flesh, skin and hair. The sculptures are actually made by casting the palms and backs of her hands. The resulting sculptures are a collection slightly disturbing and creepy furniture that should be in a PETA anti-leather ad.