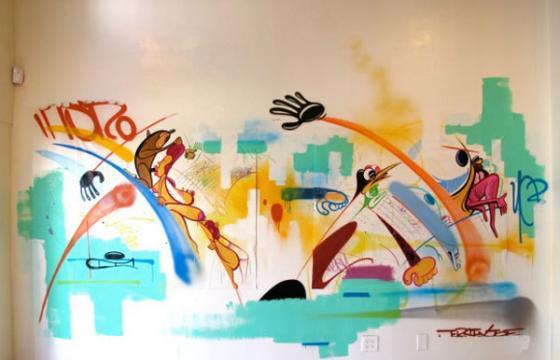 Graffiti // Tuesday, March 20, 2012
Although there are a few explicit sexual acts going down in this painting, it still has a very child like feeling.  Place a crib in front of this and call it a day.  Jersey Joe's contribution to a recent show at 1 AM gallery in San Francisco.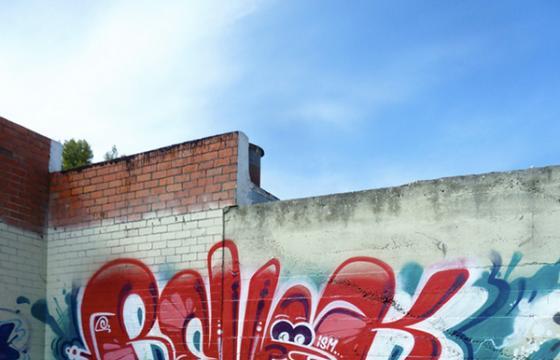 Juxtapoz // Sunday, May 29, 2011
More support for Revok from the streets, via Rime. A great ode to a friend. As you probably know, Revok is currently serving time for graffiti related offenses in Los Angeles County, after being arrested at LAX airport prior to a flight to Ireland.