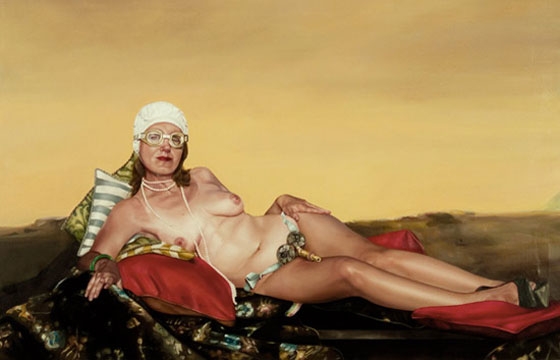 Erotica // Wednesday, May 28, 2014
Graduating with her Masters of Fine Arts in 2006, Jennifer Nehrbass has discovered that sweet spot between the surreal and hyper-real. Her nearly nude, cellophane wrapped subjects are set against dripping collage-style backdrops...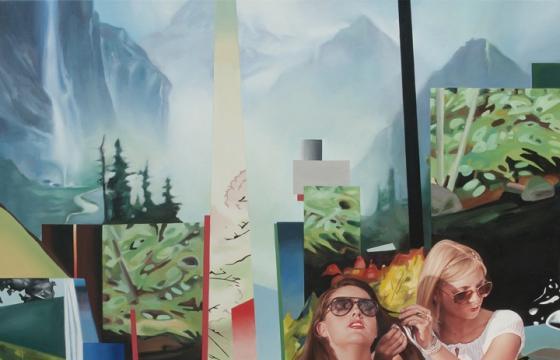 Juxtapoz // Tuesday, July 30, 2013
We previously came across the beautiful works of Jennifer Nehrbass at Pulse during Art Basel this past December. This morning we thought we would take a look back and some of her earlier and more recent work! The New Mexico grad, who has shown at Mark Moore Gallery in the past, as well as Brunnhofer Gallery at Pulse, has an interesting mix of youthful nostalgia, abstract snapshots, and scenic backdrops in her paintings.