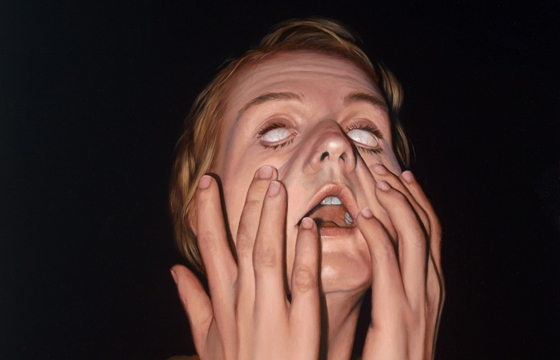 Juxtapoz // Wednesday, August 07, 2013
A bunch of new things going on at Thinkspace Gallery this weekend, August 10, with Dan Lydersen & Jeff Ramirez showing in Endless Vacation, and Sean Mahan and Alex Yanes showing in the project room and office space respectively. We have a preview of all the artists work today to show you, a great mix of surreal, hyperreal, and fine art paintings...
Juxtapoz // Thursday, December 09, 2010
Jeff Ramirez will be included in Thinkspace Gallery's The New Realism: New Paintings from Aaron Nagel, Nathan DeYoung, Jeff Ramirez, Jennifer Nehrbass, Linnea Strid, and Pakayla Rae Biehn opening this Saturday, December 11. We will be highlighting each artist's work this week with a Back Talk, and today we speak with Jeff. Interview after the jump . . .