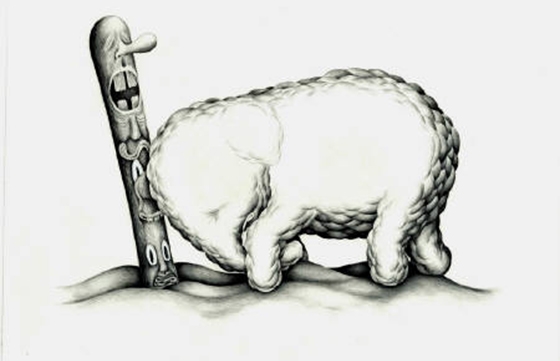 Illustration // Wednesday, May 01, 2013
Jeff Ladouceur is a self-taught artist who divides his time between New York and Vancouver, BC. He is represented by Ziehersmith in New York. Ladouceur's paintings are iconic and bold yet mysterious and multi-layered at the same time. Monochromatic, textured drawings that incorporate elements of old-time cartoons with props and visual cues from art history and the likes of Salvador Dali, Ladouceur's illustrations are strange, hybrid depictions of a wandering mind.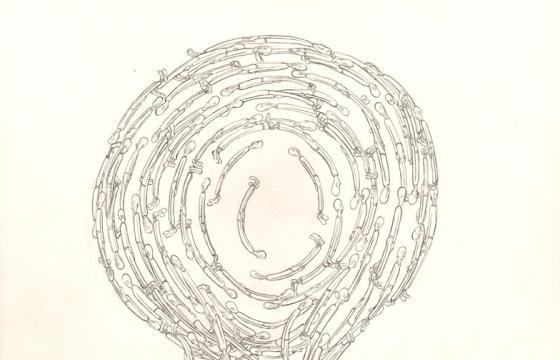 Juxtapoz // Tuesday, October 23, 2012
Five or six years ago, while I was roaming around Kinokuniya, one of my favorite book stores in San Francisco, something that looked like a disease-soaked small pamphlet-sized book caught my eye. In bold, but fancy letters, the word "EBOLA" was stamped on the front adorning a gorgeously rendered child-like bunny rabbit with no face. I had no idea what I was looking at, but I was more than intrigued.