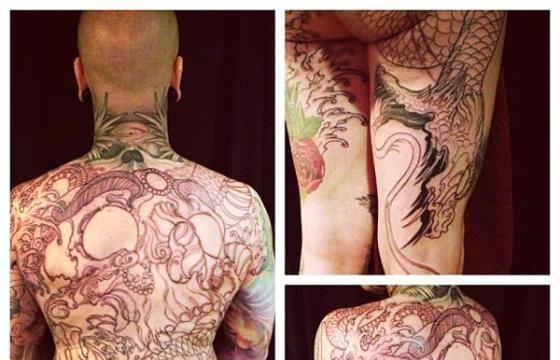 Tattoo // Friday, November 16, 2012
An awesome little post from Jeff Gogue of Off the Map charting the evolution of a backpiece. This post details the sketching, stenciling, and outlining process (which itself took 7 hours!). Looking forward to reading all the subsequent posts and watching this piece progress!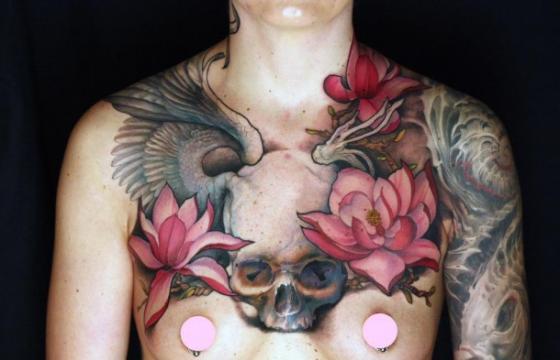 Tattoo // Thursday, June 28, 2012
Jeff Gogue is a tattoo artist and painter born in 1973, he's working in Grants Hill, Colorado. He puts his stunning tattooing skills  to work on large-scale masterpieces inspired by traditional japanese tattoo art and art nouveau's classic imagery. His work is made of thick lines and realistic shadowing, balanced by his stunning use of colors.