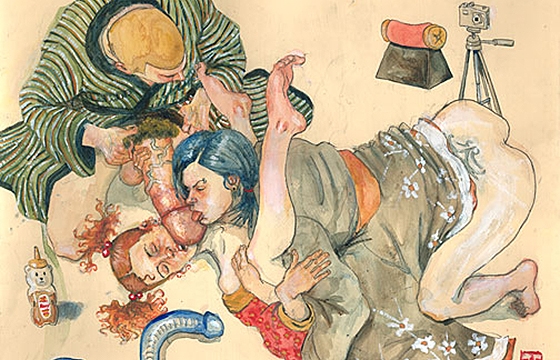 Erotica // Thursday, July 10, 2014
Jeff Faerber's naughty painting series based on traditional Japanese Shunga prints capture the look of the original prints but update it with western figures and modern toys, products and food. "Shunga" is a Japanese term for erotic art--translated literally, the Japanese word "shunga" means "picture of spring," as "spring" is a common euphemism for sex. These paintings are truly modern translations of shunga.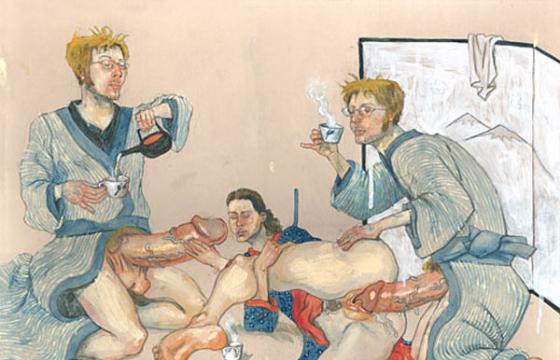 Erotica // Tuesday, June 14, 2011
Jeff Faerber's work blends the lines of erotica with his contemporary imagery, sexual trends and current practice and a basis of traditional Japanese Shunga prints.  Faerber grew up in CA and studied art at San José State University.