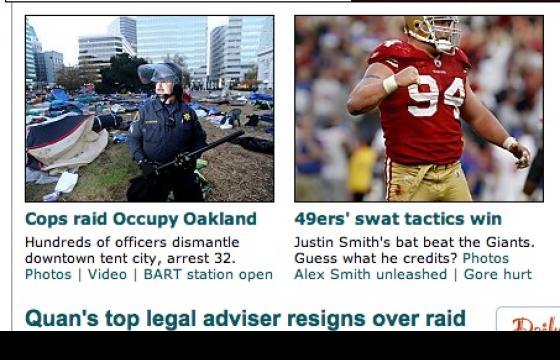 Juxtapoz // Monday, November 14, 2011
At least 32 protesters arrested at early morning raid on the Occupy Oakland encampment in Oscar Grant Plaza. And let it be noted that the SF Chronicle is willing to go the whole asinine yards for a horrible pun.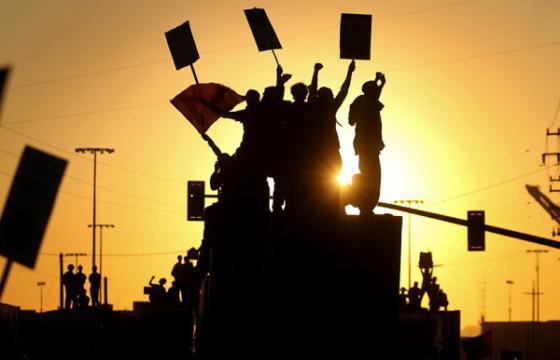 Juxtapoz // Thursday, November 03, 2011
Occupy Oakland kicked into a higher gear yesterday, November 2nd, bringing all operations at the port to a halt for over 12 hours and disrupting them for days to come.