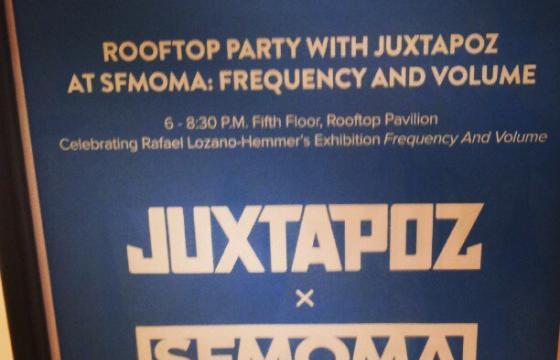 Juxtapoz // Friday, January 18, 2013
Serendipity surged in San Francisco last night as DJ Roofeeo rocked the 5th floor of the Rooftop Pavillion at the SFMOMA which partnered with Juxtapoz Magazine to herald Rafael Lozano-Hemmer's presentation, Frequency and Volume.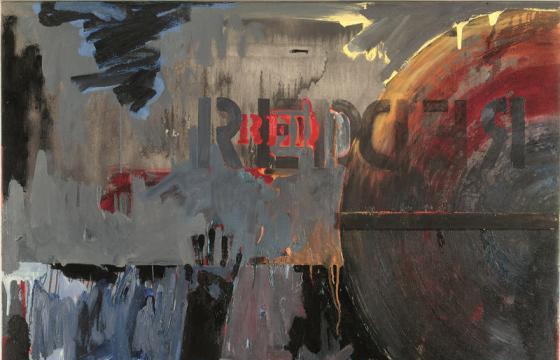 Juxtapoz // Thursday, November 01, 2012
Opening this Saturday, November 3rd SFMOMA is proud to present Jasper Johns: Seeing with the Mind's Eye. This will be the first time in 35 years a Bay Area Museum is showing such an extensive overview of Johns' work. Organized in close cooperation between Jasper Johns and Gary Garrels, SFMOMA's Elise S. Haas Senior Curator of Painting and Sculpture, the exhibition spans 60-years of Johns' career.