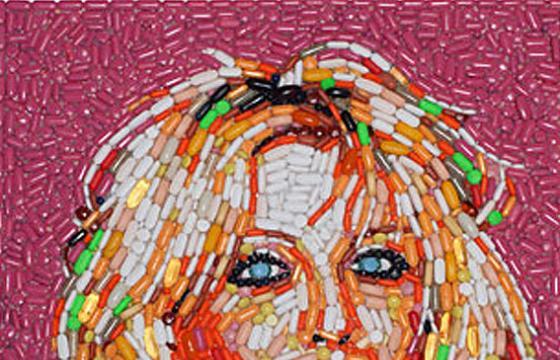 Juxtapoz // Sunday, November 20, 2011
Perhaps not in the best taste but well-constructed, here are some of Jason Mecier's pill portraits, portraits created of celebrities with the materials being various pharmaceutical pills. We showed Mecier's Red Vine portraits last week, but these perhaps are a little more controversial in subject matter.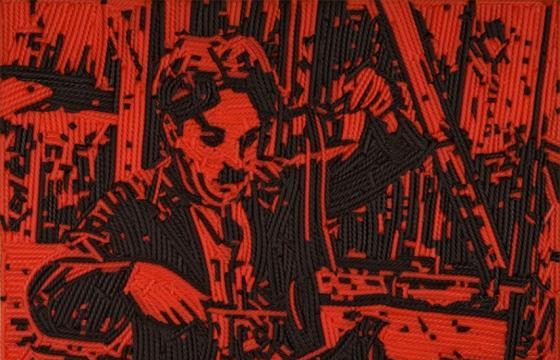 Juxtapoz // Wednesday, November 09, 2011
If you are someone who is into the movies, as Jason Mecier clearly is, then you can appreciate the idea of licorice while at the theatre. And then if you like licorice, then you might as well make portraits of famous film icons out of licorice.