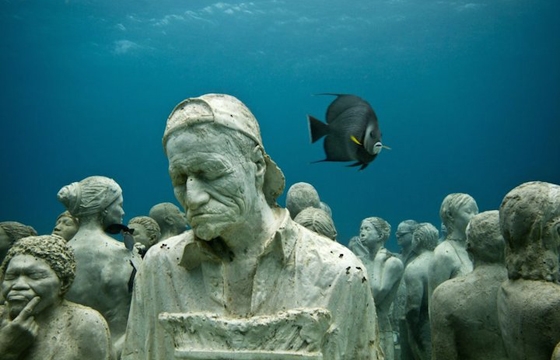 Juxtapoz // Wednesday, March 19, 2014
Jason deCaires Taylor possesses the title of a renowned "eco-sculptor" producing underwater sculptural environments which harbor life and offer a new place for marine species like fish and coral to thrive as well as a place for tourists to visit while not disrupting already existing natural habitats. He is currently showing photographs at NYC's Jonathan LeVine Gallery.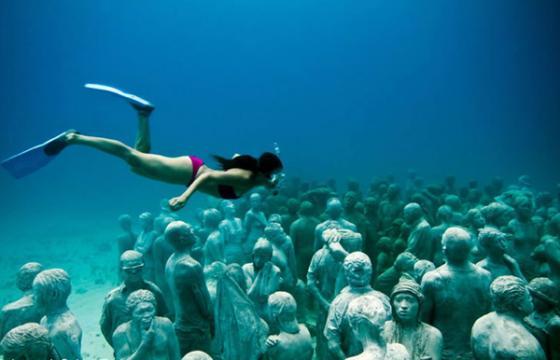 Juxtapoz // Friday, October 07, 2011
Jason DeCaires Taylor is an English sculptor specializing in the creation of underwater sculptures, which over time develop into artificial coral reefs. Taylor integrates his skills as a conservationist, underwater photographer and scuba diving instructor to produce unique installations that encourage the habitation and growth of corals and marine life. Overtime the sculptures become even more esthetically pleasing due to growth and coloring.