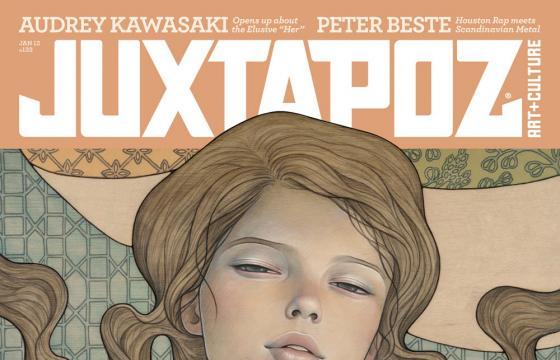 Juxtapoz // Tuesday, December 13, 2011
Our January 2012 issue of Juxtapoz, featuring Audrey Kawasaki on the cover and features on Peter Beste, Horfe, Mark Whalen, Luis Toledo, and Charming Baker is currently on newsstands and in our webstore. We suggest that if you have ever wanted to know about Houston Rap, Parisian graffiti, and shooting your own paintings, this is the issue for you.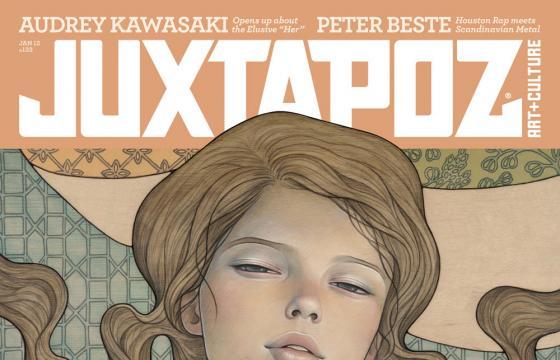 Juxtapoz // Monday, December 05, 2011
We just got a few advanced copies of our January 2012 issue, featuring cover artwork by Los Angeles-based Audrey Kawasaki. Issue n132 (if you are counting at home, and our 18th year) is kicked off with features on Kawasaki, Peter Beste, Charming Baker, Mark Whalen, Horfe, and Luis Toledo. More in the coming weeks...