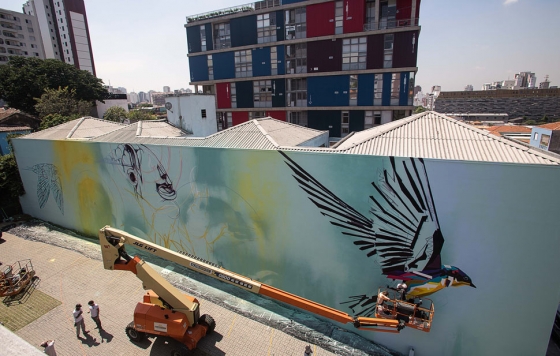 Street Art // Wednesday, May 20, 2015
Last year, Juxtapoz was able to follow the progress as JanSport launched their first street art and mural campaign and series, following the lives and process of artists in San Francisco and Brooklyn as they created a large scale mural in their hometown. In San Francisco, our friends Lady Mags and Amandalynn painted a huge, showstopping mural that we get to drive by all the time and is a great part of our daily commute. Now, in 2015, JanSport has brought the #LiveOutside to São Paulo, where Arlin & Nove collaborated on a color, massive mural this Spring that we were able to document.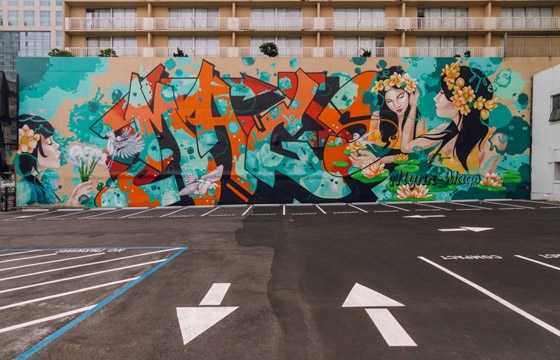 Street Art // Thursday, May 01, 2014
One certainty, if I could be so bold, is the proclamation that Public Art makes cities better. It's a simple formula, one that Juxtapoz has declared a necessity for years, had dedicated an entire issue to, and has documented and participated in over the last decade. Public Art programs make people happy. We aren't talking about expensive forays bringing international artists to your city lending a stunning sculpture to your waterfront views...