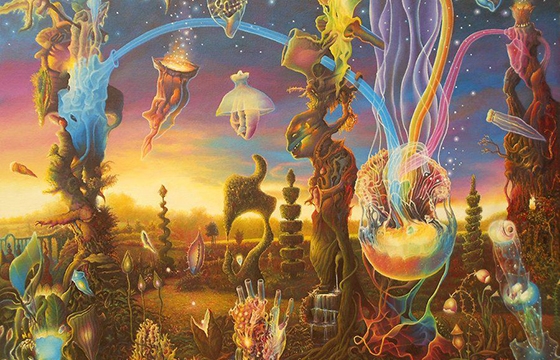 Illustration // Friday, August 22, 2014
"I guess it all stems from my childhood" is James McCarthy's banner statement. "I am not interested in cliches like unicorns and fairies and I do not want to overly sentimentalize my work. It is influenced by fantasy and science fiction up to a point, yes, but it is also personal...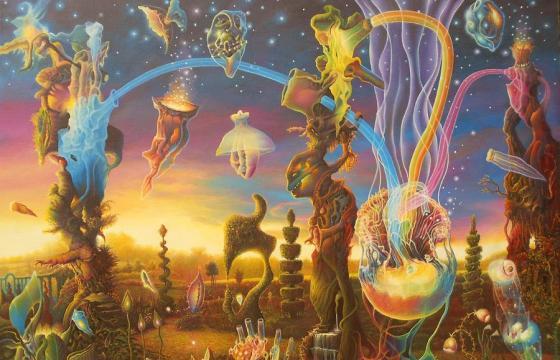 Juxtapoz // Wednesday, June 27, 2012
James McCarthy has a wild imagination, one that he has high command over and can spill out into his artwork. The artist creates highly detailed, surreal universes that look like carnivals on distant planets. Where Dali meets science fiction...