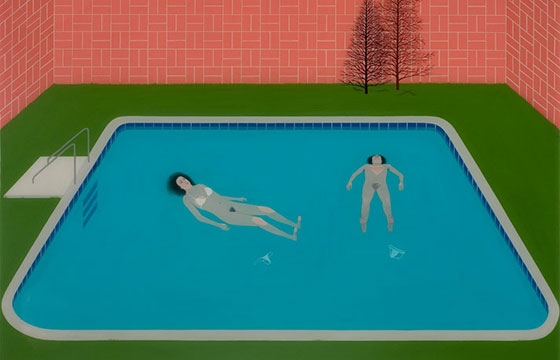 Erotica // Monday, June 10, 2013
Born in Tacoma, WA, James Benjamin Franklin decided to pursue painting as a career after visiting New York City on a high school trip, and in 1999 he graduated from the Art Center College of Design. Over the years he has developed a uniquely stilted yet seductive style, exploring the awkward, neglected moments of human interactions, the disregarded pauses in the midst of grander exploits. Franklin currently lives and works in Brooklyn, NYC, and his artistic influences include Woody Allen, Richard Diebenkorn, Bonnard, and Steve Martin.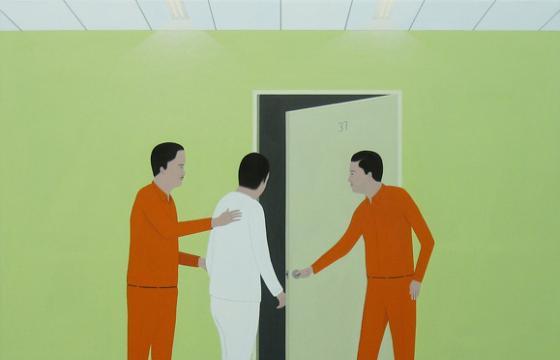 Juxtapoz // Sunday, October 02, 2011
We saw James Benjamin Franklin's paintings at Michael Rosenthal Gallery here in San Francisco back in 2010 when Megan Whitmarsh had her recent show up. His work is simple in a very pleasing way that uses his minimal approach to create an odd ambiguous narrative that is very easily interpreted as many of the everyday struggles, happenings, and interactions we encounter.