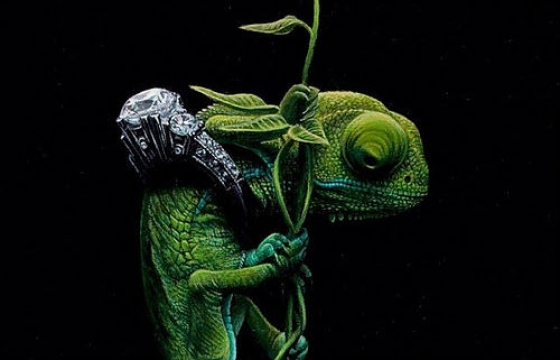 Juxtapoz // Friday, June 20, 2014
Exhibiting a technically meticulously detailed array of acrylic paintings, Toronto based artist Jacub Gagnon opens his solo show at Thinkspace Gallery in Los Angeles on Saturday June, 21st. He creates these exacting works with minute brushstrokes and layers, creating tensions between the artificial and the natural that reach to realms of the propped, plausible and absurd. Illuminating the undeniably effective visual contrasts with a stark black background, Gagnon stages a beautiful realistic portrayal of characters. The odd, the absurd and the frictions of nature intrigue and attract while showcasing impressive talent.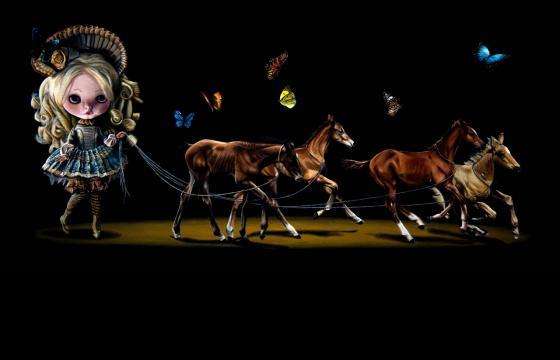 Juxtapoz // Thursday, April 28, 2011
Jacub Gagnon is one of Toronto's great emerging artists in the new contemporary movement. He graduated in 2009 and holds a BFA specialized in Drawing & Painting from the Ontario College of Art and Design (OCAD) in Toronto, Canada. He is showing at Thinkspace Gallery in Culver City starting April, 30.