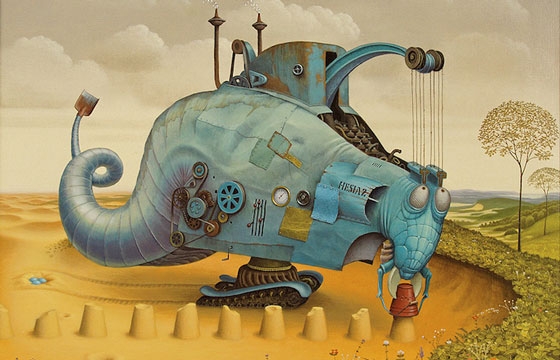 Juxtapoz // Tuesday, January 27, 2015
It is always nice to see a skilled fantasy surreal painter, as is the case with artist Jacek Yerka. His paintings, at times, look like the inspiration of for Jean-Pierre Jeunet's Delicatessen. That is a very good thing. Look at a mini-portfolio after the jump . . .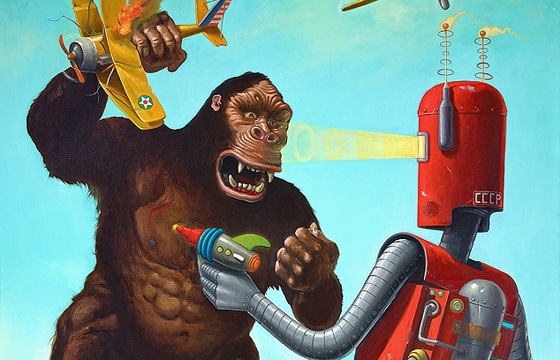 Juxtapoz // Friday, July 11, 2014
Copro Gallery presents a group exhibition curated by James Cowan & Morpheus Gallery. Morpheus began in 1989 by publishing books and prints by Swiss surrealist and ALIEN designer, H.R. Giger, and expanded to include such artists as De Es Schwertberger, Jacek Yerka, Judson Huss, and Zdzislaw Beksinski. The show opens Saturday, July 12.