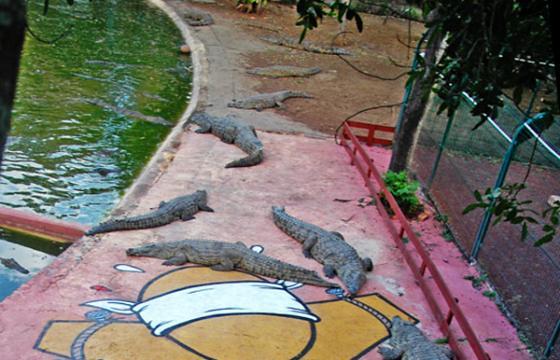 Street Art // Tuesday, September 06, 2011
Jace always capitalizes on the best floor locations to paint his characters.  Left to be fed on by the hungry gators.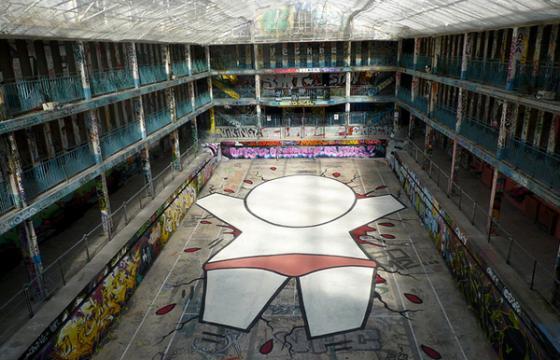 Street Art // Friday, May 13, 2011
When there is limited wall space left you may have to resort to painting the floor. This place looks like an abandoned indoor tennis court but now serves as a shrine to Jace's fallen character.