Graffiti // Saturday, November 03, 2012
Jaber's characters are easily recognizable to anyone who has been lurking around train tracks or just follows graffiti. They pop up everywhere, but we have never seen a whole car all over print of them.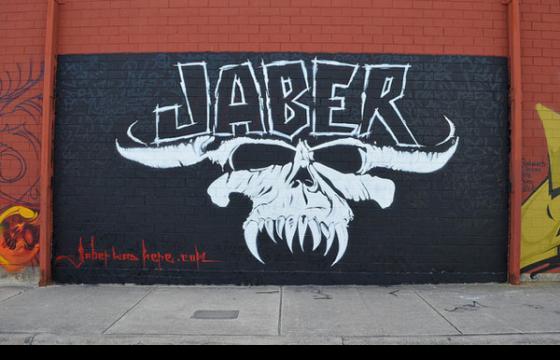 Graffiti // Monday, March 19, 2012
The band Danzig had a great logo and Jaber does it justice with this piece.