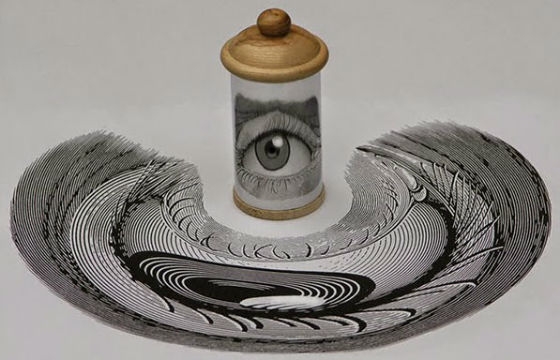 Juxtapoz // Friday, January 30, 2015
The altered anamorphic illustrations of Hungarian artist István Orosz are mind-expanding for sure. What appears distorted at first melds into recognizable images when a cylindrical mirror is perfectly placed.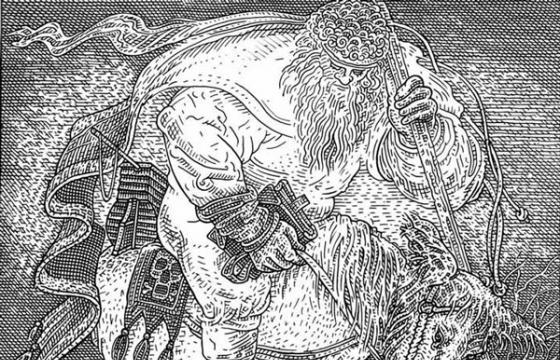 Illustration // Monday, August 27, 2012
Born in Hungary in 1951, Istvan Orosz is a master craftsman of design, working in mediums as varied as stage design, animation, film direction, printmaking, and illustration. This series of etched images from "Ship Of Fools" recalls the style of old world etchings but with a technical twist: they are optical illusions, each work containing a hidden skull in its composition.