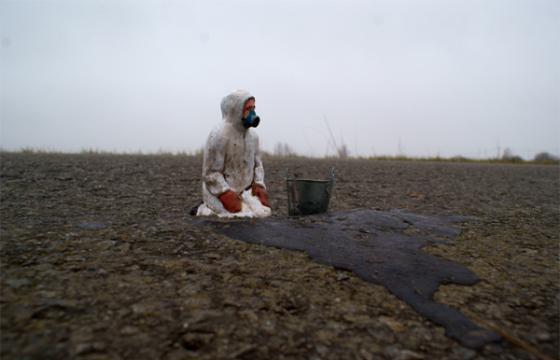 Street Art // Saturday, March 31, 2012
Working in one of the smallest mediums in the street we know of, Isaac Cordol's  newest ephemeral installations comment on stereotypes of people that confront climate change in different ways.  Starting today, March 31st through September 30th, 2012, the artist will create work on the beach of De Panne in Belgium, as well as in a local historic villa once occupied by Chalutier.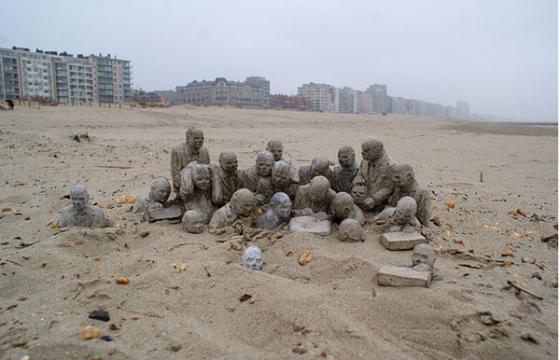 Juxtapoz // Friday, March 23, 2012
A mini party consisting of corporate executives was held on foggy beach in Nieuwpoort, Belgium recently. The event was planned by artist, Isaac Cordal using his cement sculpture skills.