Juxtapoz // Wednesday, July 08, 2015
In Snarkitecture's latest interactive architectural installation, they've installed a beach scene in the National Building Museum's Grand Hall and filled it with plastic balls—like in the ball pits you used to play in as a kid—but translucent white and created from recyclable plastic. Snarkitecture straddles the line between architecture and art, altering spaces within the high art world as well as for commercial clients.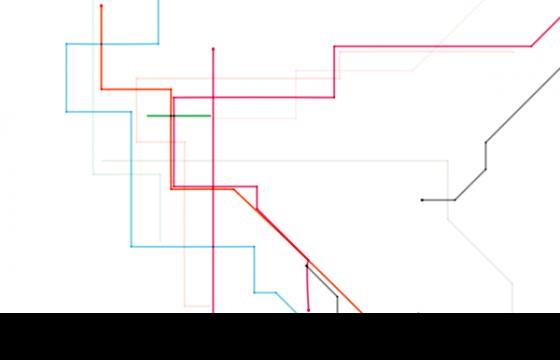 Juxtapoz // Wednesday, February 02, 2011
This is the daily wow. We found out about MTA.me today, and on the site, Conductor turns the New York subway system into an interactive string instrument. Using the MTA's actual subway schedule, the piece begins in realtime by spawning trains which departed in the last minute, then continues accelerating through a 24 hour loop. Watch after the jump . . .