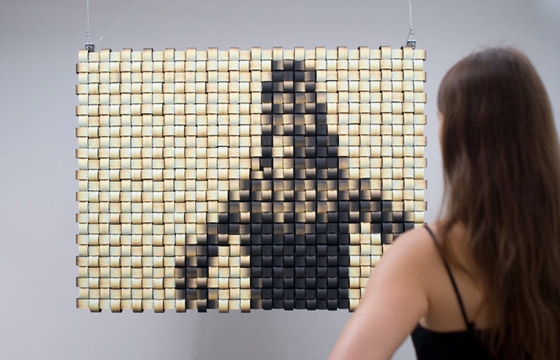 Juxtapoz // Wednesday, March 27, 2013
New York-based ineradtive artist and software developer Daniel Rozin creates installations and sculptures that have a unique ability to change and respond to the presence and point of view of the viewer. His 'mirrors' are made of everything from wood, trash, metal, plastic, and even fans. Watch two videos and view images after the jump!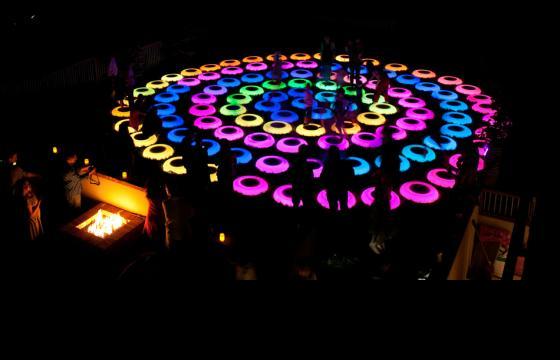 Juxtapoz // Tuesday, November 06, 2012
Let's let Jen Lewin explain "The Pool": The Pool is an environment of giant, concentric circles created from interactive circular pads. By entering the pool, you enter a world where play and collaborative movement create swirling effects of light and color. Imagine a giant canvas where you can paint and splash light collaboratively.