Juxtapoz // Monday, January 24, 2011
First, to get into the work of Gelitin, you should read their bio: "gelitin is comprised of four artists. they met first in 1978, when they all attended a summercamp. they have been playing and working together. from 1993 they began exhibiting internationally." We are very intrigued by their 2009 show, Klunk Garden, at Koyama Gallery in Tokyo. Images after the jump . . .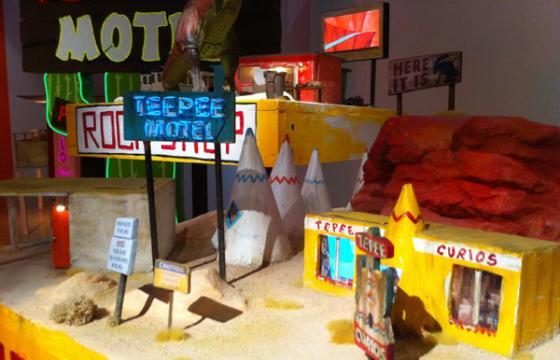 Juxtapoz // Monday, January 17, 2011
Occasionally, it is nice to get wowed by a fun, involved exhibition. That was what we felt at Ten Years, Tracey Snelling's new exhibition of "two dimensional photographs to multi-media installations incorporating photographs, miniature constructions of buildings or towns and video screens and projections" one of the more interestng exhibits we have been to in the past few years. More after the jump . . .