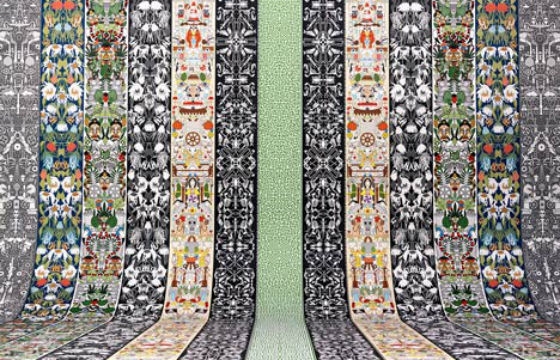 Juxtapoz // Tuesday, April 08, 2014
We saw these wallpaper designs and thought hmm…the Juxtapoz office could use a makeover. Here Studio Job revisited their archive to design a unique collection of wallpaper for Dutch brand NLXL. Founders Job Smeets and Nynke Tynagel scoured their archive of drawings, icons, images, and patterns to create the nine-metre running pieces without a single repeated composition.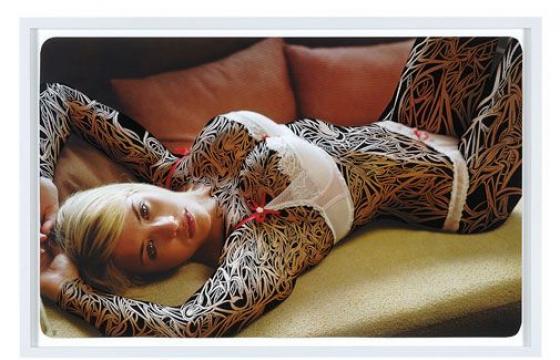 Juxtapoz // Sunday, January 09, 2011
We are familiar with artists that use tattoo art and apply it on found images, or in this case, fashion spreads. Dr Lakra uses a similar philosophy. But we were intrigued this morning by the art of Belgian artist Jean-Luc Moerman, who takes the idea of body marking and body art and applies it to contemporary female, and male, icons. More after the jump . . .