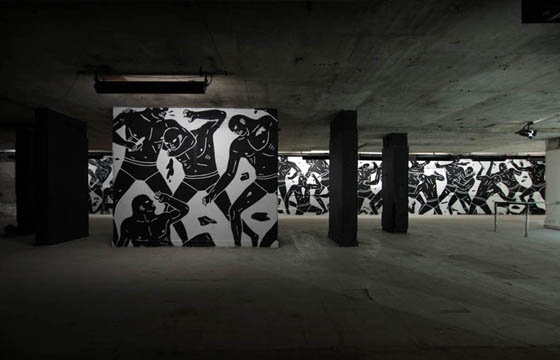 Juxtapoz // Monday, October 21, 2013
Last week we showed you the opening photos from Lazarides Gallery's special off-site exhibition for Frieze Week in London, Brutal, held underneath 180 The Strand and featuring site-specific works from Lucy McLauchlan, Cleon Peterson, Conor Harrington, DALeast, Jux photo editor Estevan Oriol, and more. Today, we have final installation shots from our London friend, Ian Cox.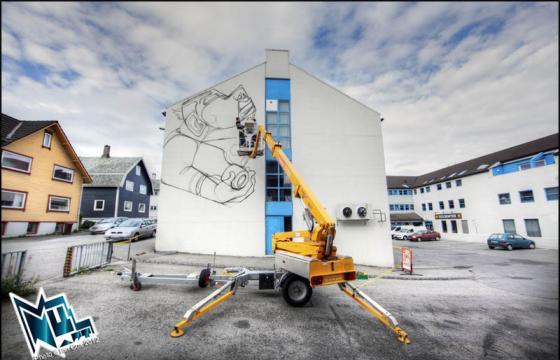 Juxtapoz // Thursday, September 27, 2012
It is getting busy. Day two was an active one here in Stavanger, where Juxtapoz could walk around the town to catch numerous murals and street pieces taking shape and form. Ron English, How Nosm, Niels Shoe Muelman, and Eine had outdoor murals in progress, while Sickboy, Saber, Aakash Nihalani, Jordan Seiler and others worked out their indoor beer hall installations.