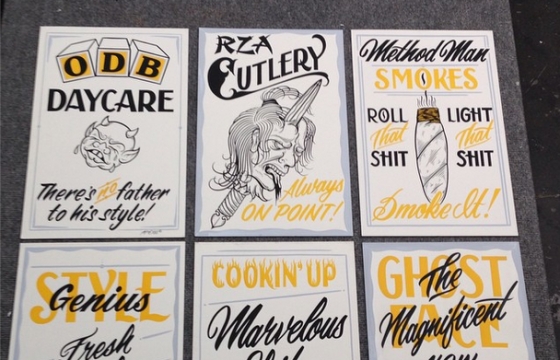 Juxtapoz // Friday, September 26, 2014
Wu Tang Clan as a rap group and each solo artist within it, has produced more than a legacy within hip hop but a multifaceted brand that has touched various areas of popular culture. That being said, visual art and music have gone hand-n-hand since the beginning of time. The relationship is joyfully symbiotic and the art forms exchange a dialogue with each other that is interchangeably inspirational. The exhibiting artists are using Wu Tang as the essence of their inspiration. This driving force brings not only a synergy to the work shown but also an admiration of its subjects. Each piece is homage to Wu Tang Clan and a kind of visual "dap" or handshake their amongst fans.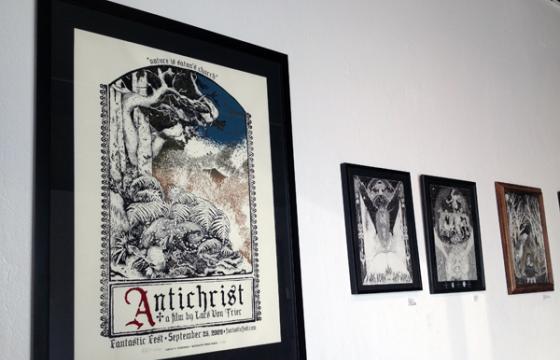 Illustration // Wednesday, November 14, 2012
Featuring works from Aminah Slor, D.V. D'Andrea, and Hunter de la Ghetto, "The Shroud Opaque" is Old Crow Tattoo and Gallery's newest (and frankly, awesome) show. We've got a review and pictures for you here, but you'd best head over there before December 1st to see it in person.