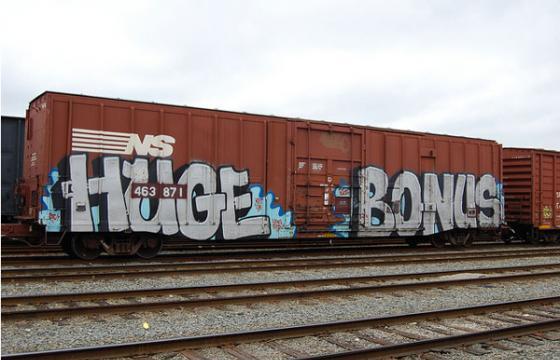 Graffiti // Friday, December 16, 2011
Are we not all hoping for a HUGE BONUS to come our way this time of year?  A little, "Hey, your doing a great job and we wanted to show our appreciation with this HUGE denomination."  Yeah, I think so.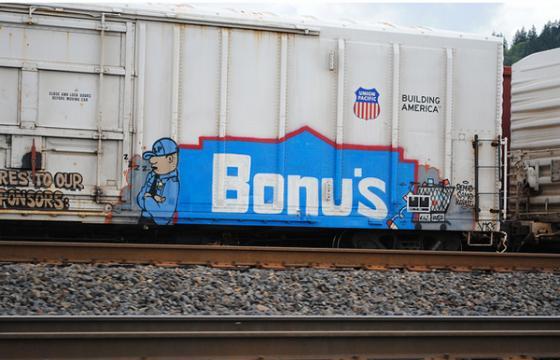 Graffiti // Monday, September 12, 2011
Bonus and Huge dedicate some panels to their two favorite paint providers!