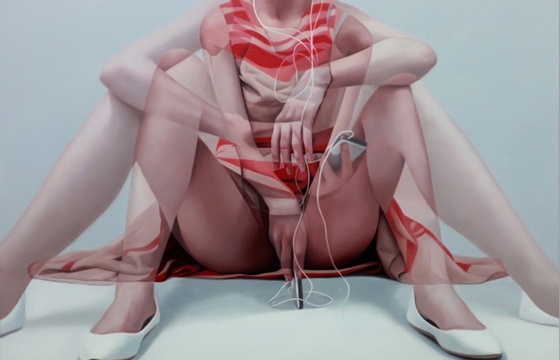 Juxtapoz // Thursday, January 02, 2014
Horyon Lee's blurred motion, "doublevision" paintings are reminding us that as we all head back to work, school and our lives after the holidays and new year, we should keep a clear head but not forget to continually nurture an imagination.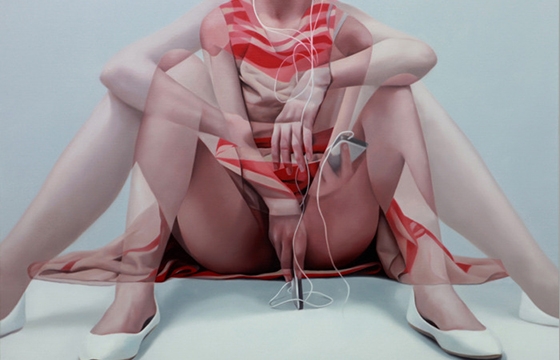 Erotica // Tuesday, May 28, 2013
We cannot get over Horyon Lee's voyeuristic paintings. Combining the moment-to-moment compositing technique of time-lapse photography with the sensitive, careful brushwork of fine painting, Lee's works are a hybrid of many forms. His chosen subject matter has captured our erotica department's heart--focusing on the delicate, sensual movements of women moving and removing their undergarments, these paintings are uniquely sexy and innocent at the same time. Lee gives us all the freedom of a voyeur with all the agency of an art-lover. We cannot wait to see more from him.