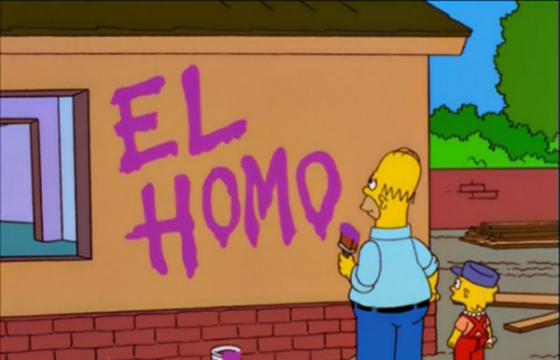 Graffiti // Friday, April 13, 2012
The Simpsons have always referenced graffiti, often with Bart being the culprit. Looks like Homer took a turn and as usual goofed things up.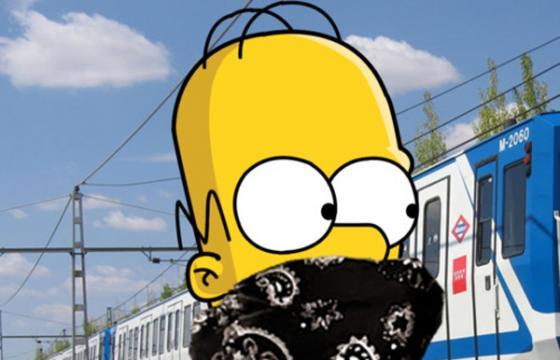 Graffiti // Tuesday, October 18, 2011
Seeing how Homer has such an iconic face, it will take more than a to hide his identity.  Here he is plotting on some clean trains looking rather suspicious.