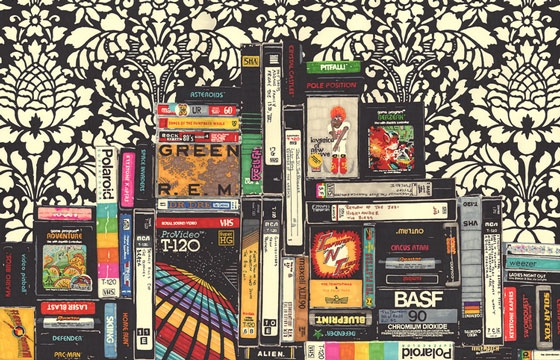 Juxtapoz // Wednesday, January 28, 2015
Hollis Brown Thornton's drawings and paintings of cassettes, video games, polaroid film, and VHS tapes remind us of being young in the '90s (because we were young then). It reminds us of what it was like to deal with all this old technology once it became irrelevant, and it also reminds us of all the memories that are attached to these objects.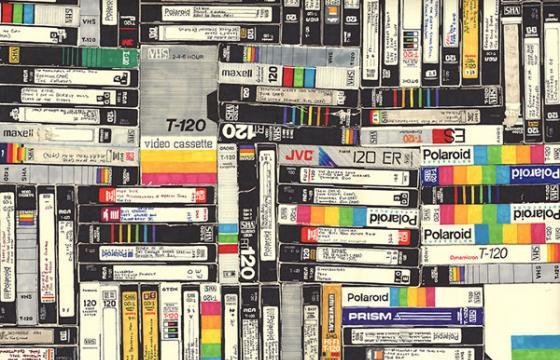 Illustration // Wednesday, February 29, 2012
VHS represents outdated things that are still around. Like ideas or beliefs that no longer serve their original purpose and the difficulty we have getting rid of them. And, the movies–they're our way of telling stories, our modern myths and heroic adventures. Hollis Brown Thornton is an artist out of Aiken, SC.