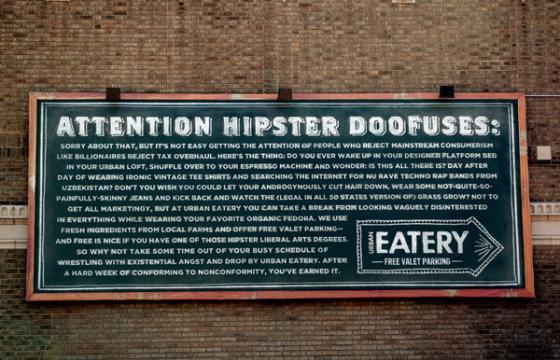 Street Art // Thursday, August 30, 2012
Although this billboard has some humorous observations and commentary towards whatever the definition of "hipster" is (We say that because everyone has their own definition), sounding angry never really struck us as a successful marketing tool. Would you want to go spend your money and eat here if you were described on this billboard? Not really we are guessing. Created by Minneapolis ad agency Hunt Adkins.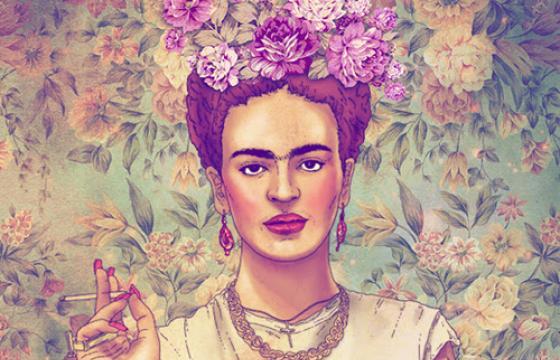 Juxtapoz // Wednesday, January 18, 2012
Sort in the same vein as putting up a poster of Frida in your dorm room, Chilean illustrator Fab Ciraolo (featured on this site before) has created a series of icons of the artworld dressed in hipster garb. Frida in Daft Punk? Why not?