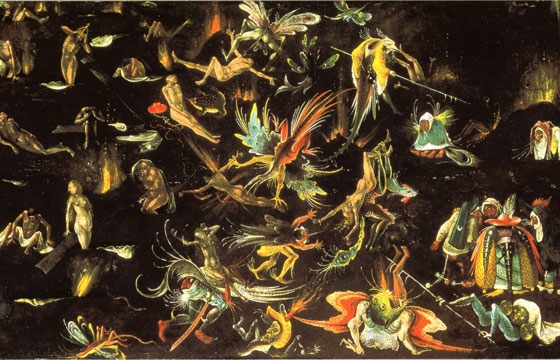 Juxtapoz // Tuesday, October 27, 2015
In 2016, Holland's Noordbrabants Museum will curate the largest exhibition of the work of Hieronymus Bosch (ca. 1450 to 1516) to date. The show, 'Hieronymus Bosch – Visions of a Genius' will include about 20 paintings, both panels and triptychs, and 19 drawings. Bosch was a medieval Netherlandish artist is known for his surreal, dark imagery, often based on moral and religious narratives.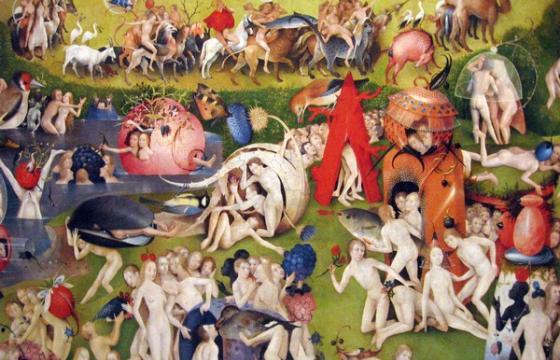 Erotica // Tuesday, June 26, 2012
Little is known about the life of Hieronymus Bosch (1450 – 1516), though he was undoubtedly one of the most visionary artists of his era. He was a Dutch painter and his paintings are often of fantastical landscapes and preposterous scenes of the imagination. He is described as "The First Surrealist". One of his best known paintings is "Garden of Earthly Delights"...