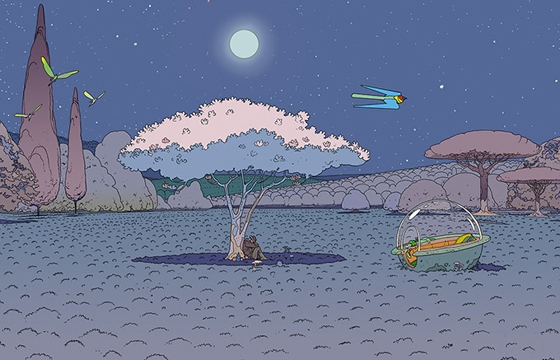 Juxtapoz // Thursday, August 01, 2013
The genius and brilliance of French illustrator and cartoonist Moebius, born Jean Giraud, just keeps growing, even after his death in 2012. We just saw that in 2011, the artist created a series of nine illustrations for fashion giant Hermes as part of their campaign titled "VOYAGE D'HERMES." Not quite sure where the works ended up, because in our research there doesn't appear to be apparel, but there was one commercial that was inspired by the Moebius series...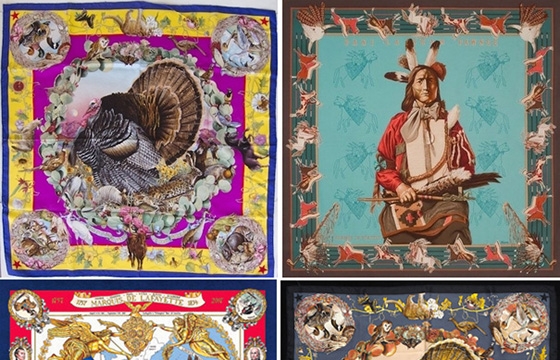 Illustration // Saturday, April 13, 2013
Legendary French designer Hermes is known for his highly expensive, luxurious silk scarves--each hand tailored and carefully commissioned by the designer. These scarves are each around $400, and Hermes has produced more than 2,000 designs over the years, working with numerous artists to achieve signature precision and beauty. Kermit Oliver is the only American designer to ever work for Hermes.