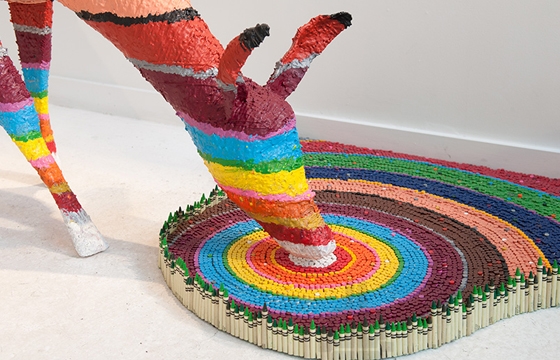 Juxtapoz // Friday, March 14, 2014
The OZ in Nashville is getting set to showcase Herb Williams' crayon sculptures in a one-night exhibition, "Personal Best" on March 20, 2014. As the gallery notes, "Although Herb Williams works with many different mediums and materials, he is one of the only individuals in the world with an account at Crayola. He creates original sculptures out of hundreds of thousands of individual crayons, and he's earned accolades for these sculptures through Ripley's and The Guinness Book of World Records. ...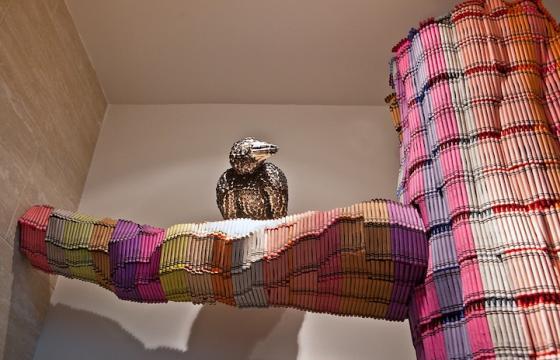 Juxtapoz // Sunday, November 18, 2012
Herb Williams is known as a master crayon artist, and he is now the maker of a 75,000 crayon tree at the Nashville International Airport. Created through the Art in the Airport program, is over 7 feet tall and 15 long. A spectrum is covered, that is for sure.