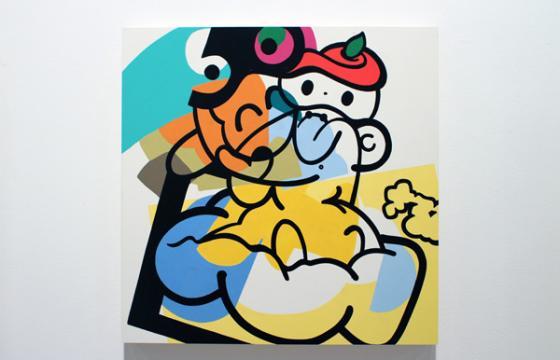 Juxtapoz // Friday, October 19, 2012
This past weekend we stopped by Known Gallery for "Hello Kitty, Hello Art" a one-day pop-up event. The gallery was filled with a new collection of Sanrio-inspired art featuring over 30 new paintings by graffiti artist POSE, custom chandeliers by Adam Wallacavage, a neon installation by RISK and new works by 64 Colors, AIKO, Caia Koopman, DABS MYLA, Kenton Parker, Niagara, Shepard Fairey and Simone Legno — all incorporating a rainbow of Sanrio characters.
Juxtapoz // Friday, November 12, 2010
Sometimes, people call us to talk about our new issues a few days before we even see copies. In our humble attempt to be ahead of that curve, we just received copies of our December 2010 Juxtapoz, and now you can see it after the jump . . .