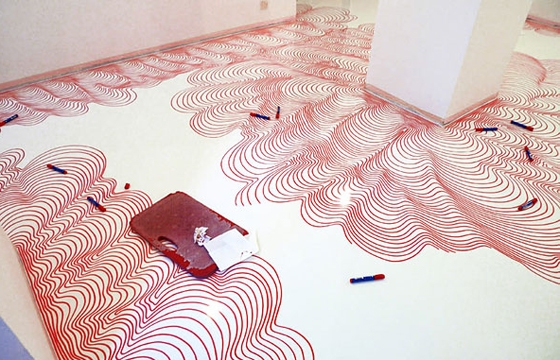 Juxtapoz // Saturday, July 06, 2013
Keep it simple, just use a marker. The installations of Heike Weber takes permanent markers and transforms entire rooms and halls into massive pen and ink works, and not just figurative works, but dizzingly beautiful abstract drawings. She attacks floors, walls, and ceilings for an array of different installation styles.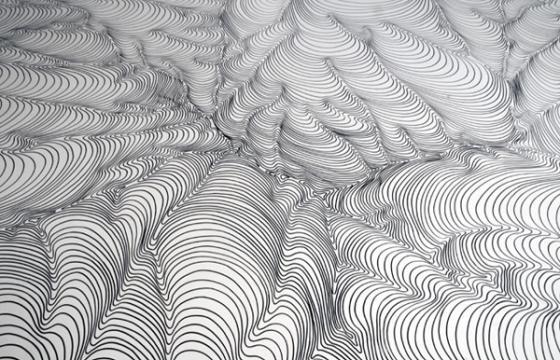 Juxtapoz // Saturday, January 29, 2011
We have been seeing some incredible installation artwork recently, and we just came across these installation, or full gallery transformations, from Heike Weber. The way she does the work is by permanentmarkers on acrylic floor and walls. More views after the jump . . .