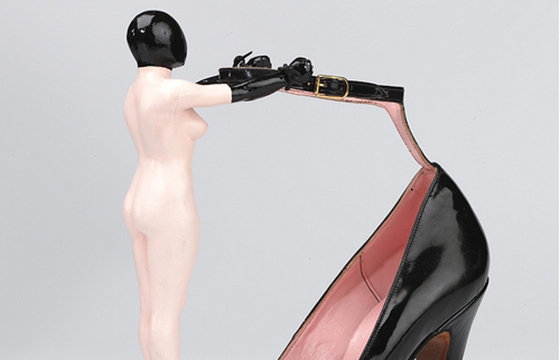 Erotica // Thursday, April 25, 2013
These Women's Patent Ankle Strap shoes exhibited at the Northampton Museums & Art Gallery are smart and simple, with a blunted toe and a high thin covered heel. The ankle strap features a gilt buckle and a subtle nude female figure wearing her own pair of black shoes and a latex mask. Fabricated in 1978, these shoes are sure to make a statement. We sincerely hope that anyone planning to wear these out on the town will mirror the outfit that their little likeness does as she clings to the front of your foot.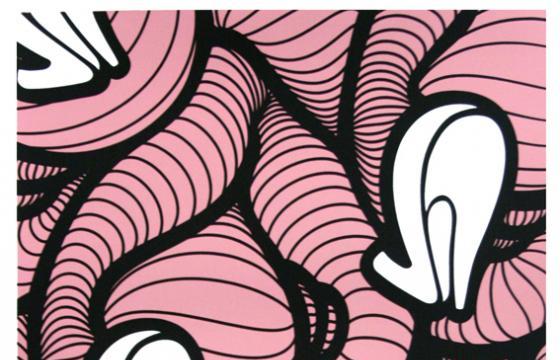 Juxtapoz // Tuesday, January 11, 2011
London-based INSA made a quick stop off in San Francisco last week ahead of his February 2011 exhibition at FIFTY24SF. While in SF, he gave us the head's up on a print release he was having, featuring six different versions of his now signature INSA Heel design. Check the colorways after the jump . . .