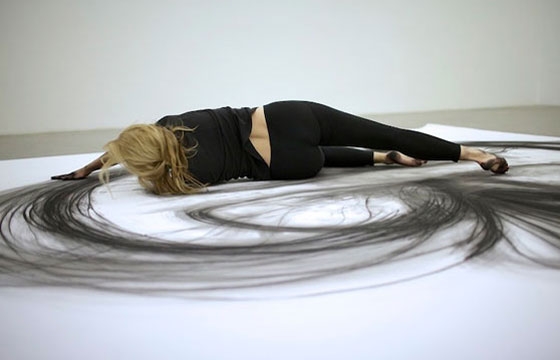 Illustration // Friday, February 07, 2014
Heather Hansen is a New Orleans-based artist who really puts herself into her work. In her project, "Emptied Gestures," she creates, massive works of charcoal, using her entire body as her rendering tools. Although her pieces are black and white, the nature of her art invites us to explore the gray areas that connect our minds and bodies.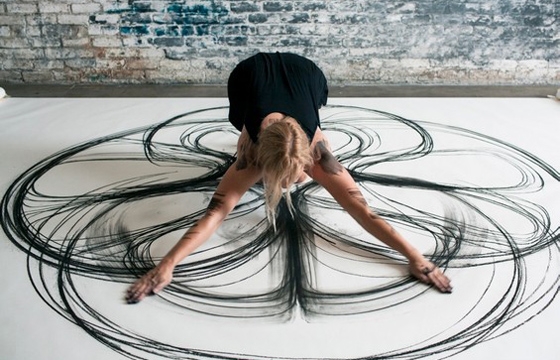 Juxtapoz // Monday, August 12, 2013
Heather Hansen uses performance, her body, movement, and charcoal and pastel to create her large-scale drawings. By moving her joints, extending her back, stretching and contracting, Heather creates drawings. Her latest project, 'Emptying Gestures,' "is an experiement in kenitect drawing." She says, "I am searching for ways to download my movement directly onto paper, emptying gestures from one form to another and reating something new in the process."