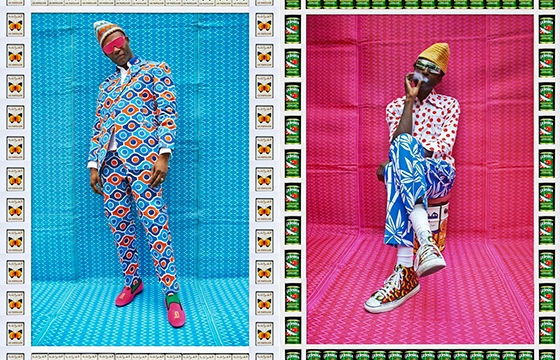 Photography // Saturday, September 27, 2014
In his newest photographic series, London-based artist Hassan Hajjaj photographs musicians in colorfully patterned garments that he designs and then places each subject, often with an instrument, in front of a patterned fabric background to create a stimulating composition.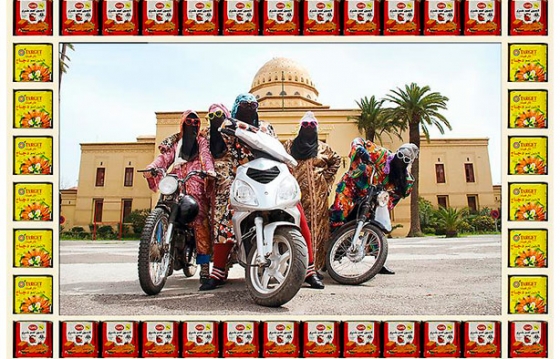 Photography // Friday, February 07, 2014
Last week, Moroccan-born, UK-based artist, Hassan Hajjaj, opened his solo exhibition "Kesh Angels" at Taymour Grahne Gallery in New York. For his first exhibition in the Rotten Apple, Hajjaj presented photographs that pay tribute to the biker culture of the young women of Marrakesh in Morocco.