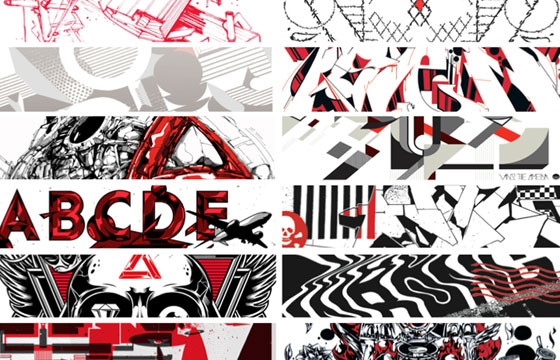 Graffiti // Saturday, October 26, 2013
New Era has teamed up with Ground Release for their latest "Print Sessions" installment set to release on November 7, at the New Era Flagship store in London. There will be 12 prints made available by several graffiti writers we cover such as Zoer, Berst, Feks, Omega, Xeme, Roids, Pantone, Kem5, Dems and more. Take a look at some of the design all made in a red, black and white palette. The prints will be available online at Ground Release's website at 2 p.m. GMT. Juxtapoz // Wednesday, May 25, 2011
Ground Release just posted a video on the process of a large-scale wall being painted by Roids, Soten, Towns, Opium, Score, and Kem5. As Ground Release states, "On Monday the 2nd of May 2011, 7 international artists headed to Koge in Denmark to collaborate on our European foundation project hosted by Ground Release.