Juxtapoz // Thursday, August 07, 2014
ColArt Americas Inc.'s leading art material brands Winsor & Newton, Liquitex and Conté à Paris and Juxtapoz launched the Griffin Art Prize USA contest on June 1, 2014 to further strengthen its support of emerging artists committed to painting and drawing. Today, more than two months and 385 submissions later, Renée Hile, vice president of marketing for ColArt Americas Inc., comments, "We were very excited that the contest drew such a high caliber of work. When it came to choosing the top three entries, we opted to base our selection of the winner on three criteria - quality, innovation and potential...."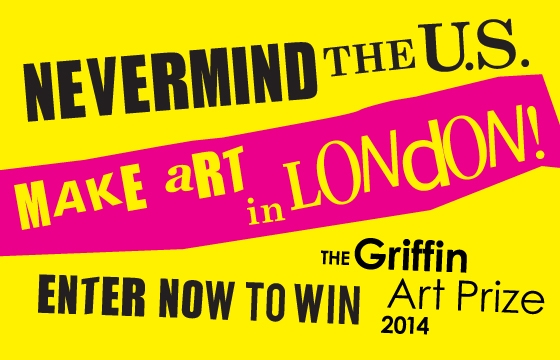 Juxtapoz // Thursday, July 10, 2014
Launched on June 1, ColArt and Juxtapoz aim to seek out a new and emerging artist and provide him or her with a platform to create new work and excel their skill during a four-week residency in the center of London's global contemporary art market. The winning artist will receive a prize package valued at more than $15,000, including flights, accommodations, a living stipend and access to necessary materials from the fine art brands, as well as a mentor that will oversee a number of tutorials with art professionals, visits to exhibitions, galleries and social events. At the end of the residency, the winning artist will show his or her work in an open studio exhibition in a section of ColArt's Griffin Art Gallery.